Are you ready to get to work? This section of the Toolbox will walk you through a biomimicry methodology called the Biomimicry Design Spiral. Explore these pages to learn the skills you need to apply inspiration from the natural world to your design challenges.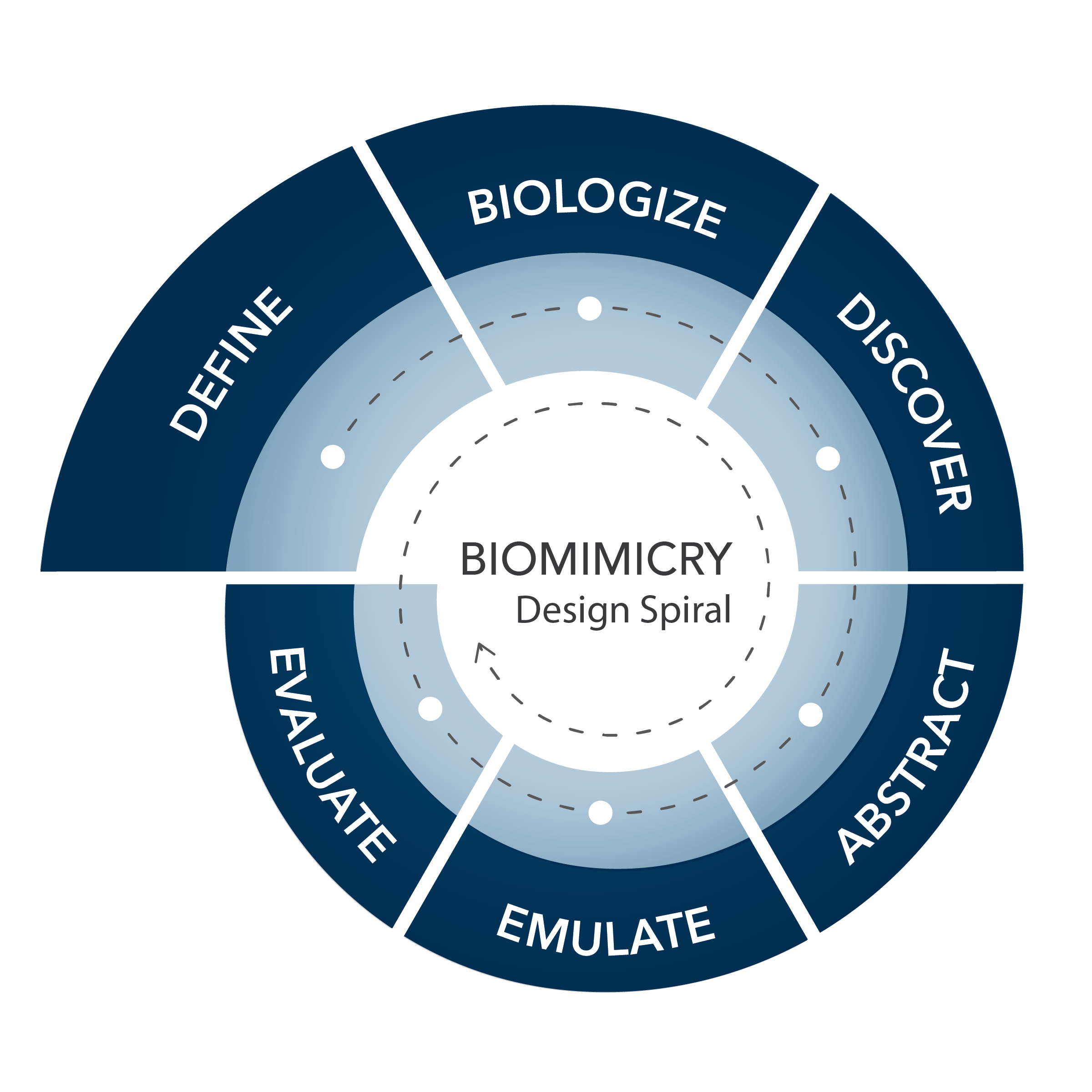 The Biomimicry Design Process
Begin here for an overview to the Biomimicry Design Spiral. The Biomimicry Design Spiral is a visual tool which describes the six most important steps a design team should take when seeking biomimetic solutions to a design challenge.
Read now!